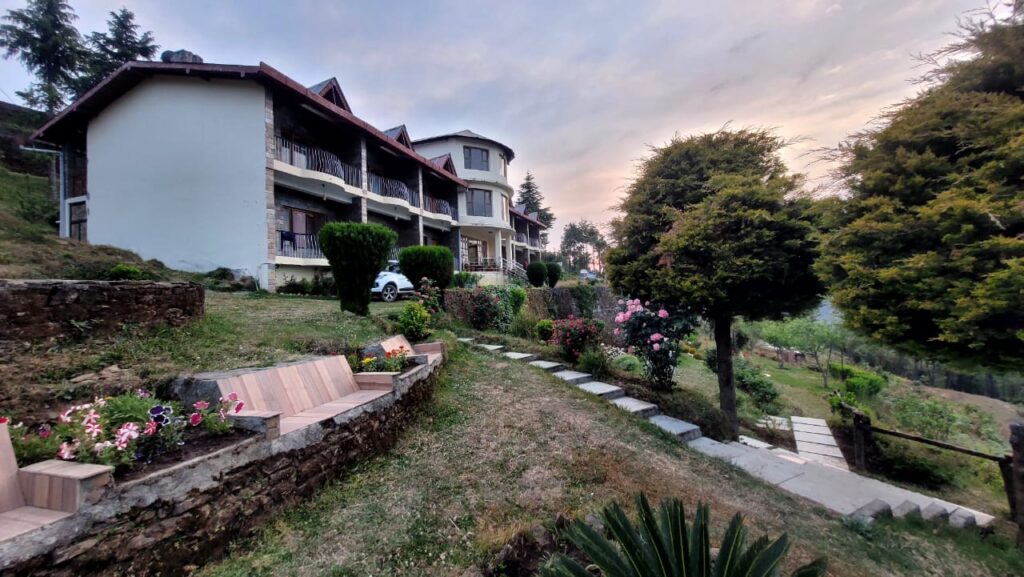 About Elphinstone Himalayan Resort
Most Safe & Rated Hotel in Jalna, Almora. 360 degree himalayan scenic view...
Elphinstone Hotel famous lakeside hotel in Nainital extended its property in Jalna (Almora). The property is Himalaya facing snow covered Himalayas can be viewed from the rooms.
Elphinstone Himalayan Resort, a Himalayan facing resort designed for lovers of Nature, and to see the view of Great Himalayan Range from the rooms with all amenities.
The absolute destination for the nature trekkers, bird watching, adventure lovers, activity filled stays, bonfire or a complete family relaxation. Elphinstone Himalayan Resort is an awesome place for school trips, family gatherings, conferences, honeymoon couples or simply a place of complete relaxation. So come and experience the ecstasy of nature.
Some Of Our Activities
There is no better place than a hill station for a long trek. The cool climate and fresh air make walking easier and more pleasant. Natural vegetation and the chirping of birds in the trees make it more enjoyable. The smell of the earth is refreshing. Nature, Jungle walk with local guide, Bonfire with soft music, Bird Watching, Star Gazing, Rock Climbing on special request, Badminton, Many mountain trails for trekking, Horse riding on request, Cricket.