Elphinstone_Himalaya_Resort-Almora-09
Elphinstone Himalayan Resort
Most Safe & Best Hotel in Jalna, Almora. 360 degree himalayan scenic view...
Hello…
You are most Welcome to ELPHINSTONE HIMALAYAN RESORT Jalna, Almora, Uttarakhand.  The resort offers magnificient nature views, himalayan views, peaceful ambience, melodies of birds, beautiful garden with variety of flowers and fluttering butterflies. It the one of the best hotel in Jalna, Almora. You can explore many things nearby like jungle trails, waterfall, colonial bungalows with antique architecture, rich kumaoni culture and village lifestyle, view points, dol ashram and local temples, the antique spring water sources "naula" and much more. Being the pioneer resort in Jalna, Elphinstone Himalayan Resort is known for its impeccable hospitality and guest satisfaction…
Please contact at 9568956801, 8171137532 for bookings or dm us...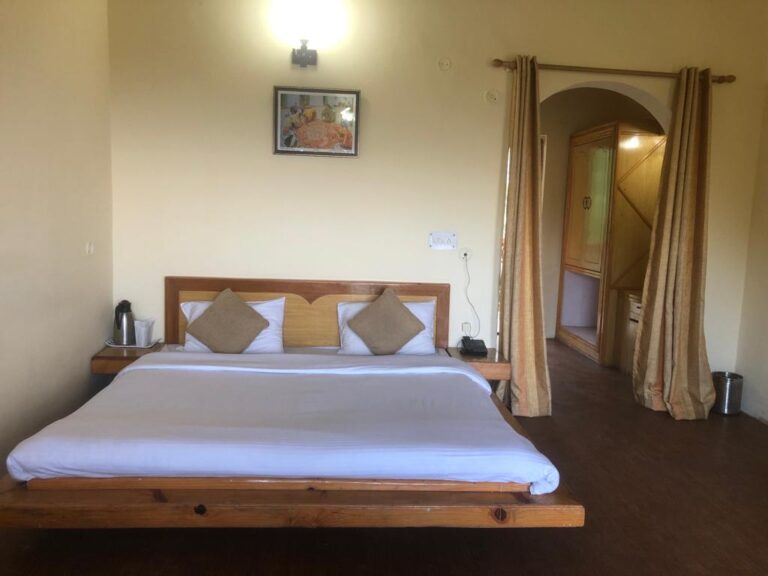 No. of Pax allowed:-4
No. of Adult: 2, No. of Child: 2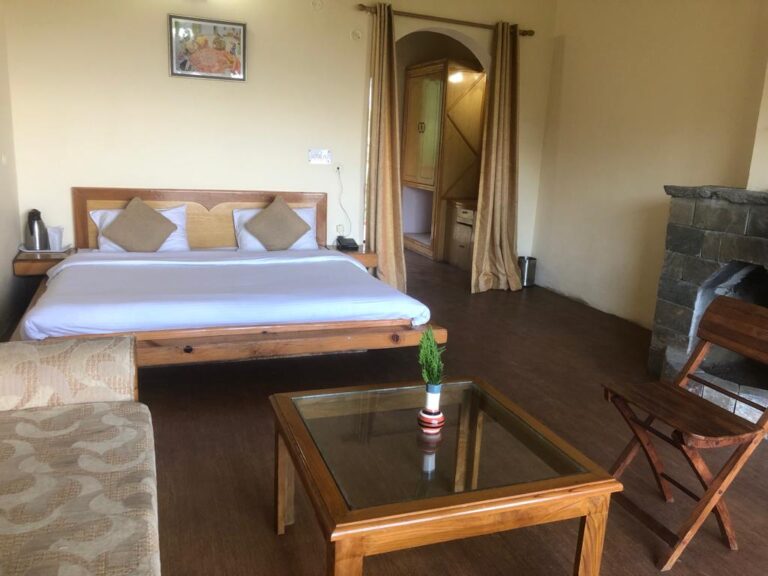 No. of Pax allowed:-4
No. of Adult: 2, No. of Child: 2
Please inform us of your travel dates, and our reservations/hotel desk team will contact you.
Article By: Srijani Ganguly
All for a view to kill - Jalna, a window to the Himalayas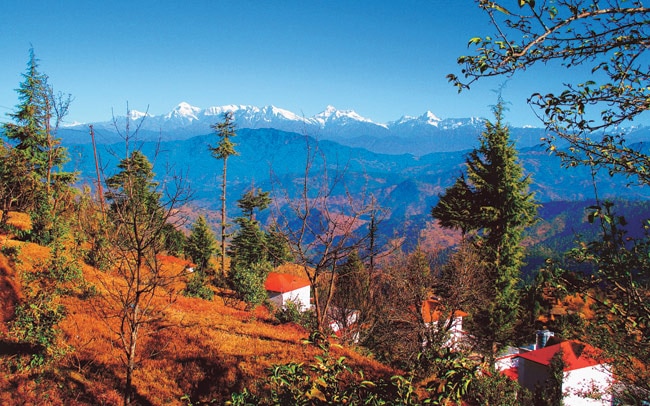 The founding of Jalna, nestled amid Almora, Mukteshwar and Binsar, goes back to the mid-19th century. And it has a Cawnpore (now Kanpur) connection. Cawnpore had always been an important garrison town for the British. It was of this garrison that Major General Hugh Wheeler – a veteran of the the First Anglo-Afghan War and the First and Second Anglo-Sikh Wars – was appointed commander. Unfortunately for him, it was a year before the Revolt of 1857.